Building Welcoming and Inclusive Workplaces
Cadillac Fairview (CF) is a preeminent commercial real estate company in Canada with 68 properties in their portfolio including: Toronto-Dominion Centre, CF Toronto Eaton Centre, Tour Deloitte, CF Carrefour Laval, CF Chinook Centre, and CF Pacific Centre. As city builders, their purpose is to transform communities for a vibrant tomorrow, and they focus on promoting social connection, growth, and a sustainable future.
Image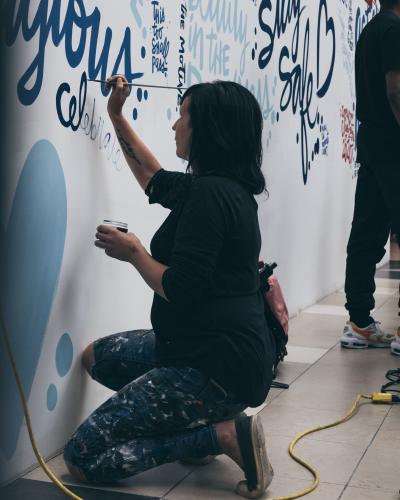 Journey to Inclusion & Diversity (I&D)
Inclusion & Diversity (I&D) are core to CF's success, and their employees give CF a competitive advantage. This is why they prioritize inclusion, diversity, and well-being so they can create a workplace where all employees feel confident in bringing their unique, authentic selves to work.
Although CF's I&D journey began a few years ago, it was in 2020 when they dug deeper. Their team wanted to take meaningful action, and as part of their Corporate Strategy, a People Pillar team was assembled comprising a cross-functional team to create an I&D strategy. This included many employees across the organization building partnerships with other companies like Indigenous Works, the Canadian Centre for Diversity and Inclusion (CCDI), Korn Ferry, and others to learn about best practices. 
CF is mindful that diversity and inclusion are not synonymous. "We believe when you focus on inclusion you see the diversity.  If you don't have an inclusive environment where employees feel empowered to speak up and be their authentic selves, you're not getting the benefits of the diverse workforce " says CF's HR team. Representation is just one piece of the puzzle. Their team is prioritizing a welcoming and inclusive workplace to engage all CF'ers.
Survey Findings
Image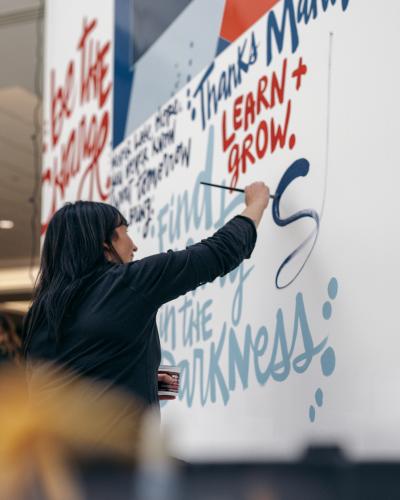 Since its I&D strategy is guided by data, CF's Employee Voice surveys are integral to its success. This data shows them the areas where they need to focus, areas that are below the CF average. 
In July 2021, CF had its first I&D survey. The results highlighted five areas of focus.  One of those included Indigenous people since they had limited respondents, below the minimum to see the results. As a result, CF has put a greater emphasis on Indigenous recruitment and retention. Below are some of the ways CF has prioritized Indigenous inclusion in their workplace.    
National Day for Truth & Reconciliation
CF honours National Day for Truth & Reconciliation as a chance to stand in solidarity with Indigenous people who have been impacted by colonization. They hosted workshops to learn how to make more welcoming spaces and hosted a speaker series featuring elders and residential school survivors. Through these events, their team had an opportunity to listen to lived experiences and learn more about reconciliation. 
Gord Downie & Chanie Wenjack Fund 
CF donated $20,000 toward the Gord Downie & Chanie Wenjack Fund in support of their Legacy Schools program. The Legacy Schools program is a free national initiative that engages, empowers, and connects students and educators to further reconciliation through awareness, education, and action. Schools are provided with free toolkits and resources – everything needed to confidently teach students about the true history of Canada, residential schools, and reconciliation. 
Educational Opportunities
Speaking of education, CF has built partnerships with different schools and organizations to support Indigenous education to help them thrive in their careers. Here are some examples:
Announced two new Indigenous Scholarships for 25 Indigenous students across Ontario and British Columbia. The goal is to foster social connections in local communities in Canada.

Donated $100,000 to Indspire's Building Brighter Futures - Indigenous Bursary Awards. This will be allocated through five, $5,000 bursaries annually until 2025.
Partnered with the University of British Columbia, Sauder School of Business (UBC) to fund the Cadillac Fairview Award in Real Estate for Indigenous Students. $5,000 will be awarded each year until 2026 to Indigenous students who are in the Bachelor of Commerce program and achieved good standing. 
Takeaways
"We never want to be exclusive, to be inclusive," says CF's HR Team.  "This means to make a meaningful difference; CF's journey needs to be an inclusive one that engages all employees."