Keshia's Career Journey
Image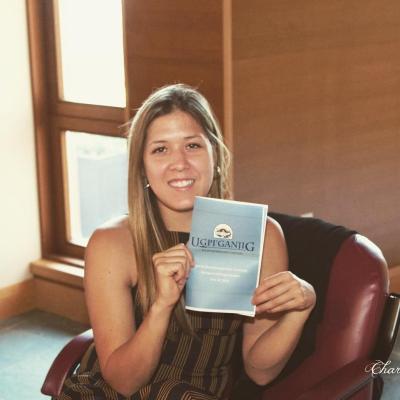 Keshia Moffat is from Ugpi'ganjig First Nation, located near the mouth of the Eel River on Chaleur Bay in northern New Brunswick. She had never moved off her community before attending post-secondary school, so Mount Allison University was a good fit due to its smaller size and nearness to her community. She graduated with a Bachelor of Science in Chemistry and Astronomy before returning home since she needed clarification about her next career move. After working odd jobs during the summer to figure things out, she moved to a bigger city to continue school and eventually started her career journey. During this time Keshia was accepted into the Indigenous Works program where she was able to build a strong network of other Indigenous professionals as well as develop valuable skills for the workplace.
During her early career journey, she experienced racism which was the first time she'd ever experienced such overt acts. Growing up, she remembers some subtle experiences, but that was the first time racism was from someone sitting directly across from her.
Keshia returned home and went to her band office in her community to help her find work. They offered her 14 weeks of work in the economic development department to act as a buffer to give her time to figure out her next steps. As someone with a background in science, she was completely out of her element. But, she decided to make the most of this opportunity and be a "sponge"; she would absorb everything that came her way. She started learning everything she could about Indigenous economic development by doing tasks outside her responsibilities, reading books, listening to podcasts, and more. She improved so much that her Director and mentor offered her a long-term position. In order to keep Keshia, the office needed to receive funding. They applied to the Aboriginal Youth internship program offered by the Joint Economic Development Initiative (JEDI) which gave them funding for 2 years. Within those two years, Keshia continued to learn and grow as a professional. She completed two certifications to become a certified economic development officer and Indigenous career development practitioner. After four to five years of hard work and the support of her mentor, she then became Director of Economic Development.
As Director of Economic Development, her responsibilities expanded and she started to do tasks outside the business department like land management and fisheries. Through projects she worked on, Keshia realized her passion for fisheries and decided to focus her career in that area. To gain the technical and educational skills to pivot her career, she completed her Master of Science in Environmental Management from Royal Roads while maintaining her role as Director. Keshia now works in the fisheries sector where she continues to grow and thrive in her career.
Mentorship is Reciprocal
 
One of the biggest things that helped Keshia grow professionally was her mentors. Mentors, specifically Indigenous mentors, are extremely beneficial to Indigenous youth. Not only do those mentors understand who they are, but they also give youth something to aspire to.
Keshia believes that she was able to become a leader from all the support she was given, especially from her mentor. Earlier in Keshia's career, she had imposter syndrome but she was able to lean on her mentor for guidance and support. She recalls a pivotal moment in her career when her mentor asked Keshia to write a letter. Keshia had difficulty writing it because she was not taught how to write one. She felt confused and frustrated, but she soon realized that her mentor would only ask this of Keshia because she believed in her. It was this belief and support which allowed Keshia to persevere through challenging times throughout her career.
Even as a mid-career professional, Keshia still sees the benefit of mentoring, both giving and receiving. Keshia has continued this support cycle by mentoring interns in her office, but she also would love the opportunity to mentor newer graduates. Keshia thinks Inclusion Works would be a great opportunity for more established Indigenous professionals to share their stories and inspire the next generation.
Advice for New Graduates
 
For new graduates, Keshia encourages them all to find a mentor and "be a sponge." Having a mentor to support them further is so helpful when someone is starting their career. However, a mentor's support needs to be met with action. Keshia's mentors provided her with the support she needed, but she also worked extremely hard to get where she is today. Keshia encourages younger professionals to take advantage of opportunities (even if it is outside their job description) and learn as much as they can to create a solid foundation for their career development.