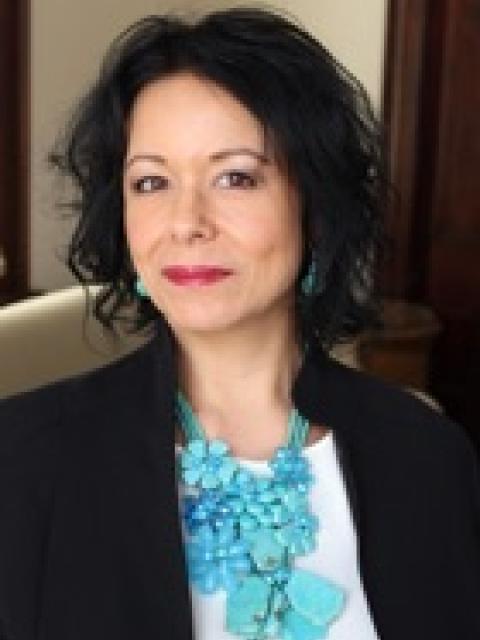 Guiding Circles Training and Consulting
Trina Maher, President, Bridging Concepts
Trina Maher is a First Nations internationally certified adult educator with nearly twenty years of experience working in the field of Indigenous diversity education, Indigenous community organization capacity building, program & project management, career and personal leadership development. She has a Certificate in Adult Education from Brock University, is an Essential Skills Analyst and Profiler Certified by Bow Valley College, a Certified International Classroom Instructor through CompTia International, a True Colors International Facilitator, and former Lead Without Title Global Facilitator & Daily Results Global Coach for Robin Sharma Titan Leadership International. She is the Master Facilitator of the Active Engagement/Hope-Filled Engagement/Guiding Circles career practitioner training approach and holds additional professional development certificates in project management, facilitation, and curriculum design.  Trina is a Member of Mattagami First Nation, Ontario. Bridging Concepts is a Certified Aboriginal Business Member of the Canadian Council for Aboriginal Business. Trina is Chair of the Canadian Aboriginal Human Resources Management Association. 
Since 1999, Trina has worked in rural, remote, and urban First Nations, Métis, and Inuit communities in every province and territory across Canada; as well as with Native American and Australian Indigenous peoples in her work of Indigenous employment and labour market development projects. 
From 2002 until 2011, she was the National Director, Inclusion Strategies for Indigenous Works, previously the Aboriginal HR Council.  She was instrumental in educating corporate clients about Indigenous history, and help them to strategize better ways to recruit and retain Indigenous talent. From 2010 – 2018, delivered 22 workshops reaching over 500 managers for clients including government agencies such as Correctional Services Canada, and private companies among the resource, technology, petroleum, mining, service, banking and non-profit sectors. In 2009 she was the lead curriculum developer and trainer for the Government of Canada's Labour Program 'Racism Free Workplace Strategy' delivering 14 sessions reaching over 350 managers from Employment Equity companies, and hosted three webinars as part of the education strategy.  
Since launching her own full-time consulting business in 2011, Trina continues to elevate the potential for Indigenous talent in Canada by helping corporations build bridges with communities, prepare inclusive workplaces, and develop strategies that effectively hire and retain talent into meaningful careers. She has been engaged to develop and deliver training for the Ontario Provincial Police, Halton Police Region, Government of Alberta, Thunder Bay District Social Services Administration Board, Diabetes Canada, and other companies in mining, technology, and the public service. 
Trina assisted Indigenous Works with development of their online program based on their Mastering Indigenous Inclusion classroom content. She helped Indigenous Works research and develop a customized online content for Willbros Canada, a western Canada construction and fabrication company. This online program has reached nearly all of their 700 staff at a 90 % compliance learning rate.  For her client, Wood PLC, she was the subject matter expert in the development for an online program for the IAMGold Côte Mining Project. This learning video will be mandatory for all contractors and staff as part of their cross cultural orientation learning program, estimated to reach up to 2000 people, in the build phase of the eventual site.