From Awareness to Action 
Image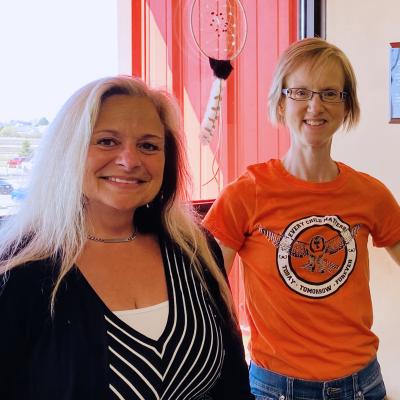 Charmaine Mifsud, HR Manager and Kate Lockhart, Organizational Effectiveness Manager
Home Hardware's Initiatives 
In the first year of Home Hardware's Inclusion@Home program, the company was dedicated to awareness building, focusing on a different dimension of diversity each month. For example, Black History in February and LGBTQ2S+ Pride in June. Every employee is assigned three inclusiveness competencies tied to their performance, demonstrating the accountability piece of their diversity and inclusion strategy. 
The Inclusion@Home committee was launched in June of 2021 bringing together a group of Team Members from across the organization to drive Inclusion initiatives such as getting non-gendered washrooms in place. The committee meets monthly to discuss ideas, come up with action plans, and help steer the direction of the Inclusion program. 
Their team has also made reconciliation efforts through a t-shirt campaign and guest speaker. For Orange Shirt Day, Home Hardware partnered with an Indigenous artist from Nova Scotia that was identified by one of their Team Members in Debert. They were able to sell around 375 shirts and a portion of the money from the shirts went to the Na-mi-quai-ni-mak Fund ("I Remember Them" Fund) administered by the National Centre for Truth and Reconciliation. The fund provides grants to survivors and Indigenous communities so they can have the choice of how they remember and commemorate residential schools or sites that still sit in their communities. The fund is used to install plaques, healing gardens, carvings, reflection ponds, or Indigenous markers. The fund can also support community-led gatherings and ceremonial activities. This success is an area of pride for Home Hardware, and they are looking for ways to improve this event for future years.  
Finally, the week of September 30th, the company hosted a lunch and learn event with Lila Bruyere, an educator and public speaker the week of September 30th. Her work has spanned over decades helping to meet the needs of those struggling with addictions and trauma from residential schools. Bruyere told her story and opened the floor for questions. Many Team Members took the opportunity to ask her questions and to learn from her experiences.  
Key learnings 
Home Hardware is also mindful that its actions need to be done with the right consideration and care. An example of this was during the month of September. Some Team Members brought forward the idea of having an Indigenous speaker on September 30th for National Day for Truth and Reconciliation. After discussion, they realized that it was best to have the speaker during that week, but not on September 30th.  They recognized that September 30th is a day for Indigenous communities and that day should be theirs to spend how they choose. Lockhart said, "It is a privilege to listen and learn from members of Indigenous communities, but it can also be an emotional burden on them, and we want to respect that." Home Hardware is committed to supporting the Indigenous communities and working together to move towards reconciliation. 
Image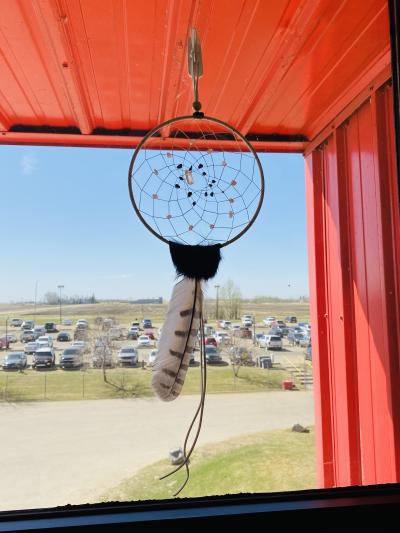 Pictured: This dreamcatcher was generously gifted to Home Hardware in appreciation for their contribution to the DreamMakers Summit, an initiative hosted by the Canadian Centre for Diversity & Inclusion and Indigenous Works to encourage Indigenous inclusion in the workplace. 
The dreamcatcher was designed uniquely for Home Hardware and contains elements that symbolize courage, connectedness, healing, and positivity. 
 
Future plans 
Home Hardware is excited to continue with its Indigenous inclusion journey, and Lockhart specifically mentioned they were looking to develop and offer more training opportunities for their staff. To do so, they will continue to lean on experts by leveraging their partnership with Indigenous Works and other consulting bodies. Although they are looking to distribute many more educational resources to their employees, they want to be mindful of their team members and not overwhelm them. Consistent with the rest of our conversation with Home Hardware, the team wishes to invite their employees to the discussion and find opportunities for employees at all levels of their reconciliation journey. 
As the organization moves forward, its primary focus is on partnerships. They want to build relationships with Indigenous communities, specifically the ones whom their operations directly impact. They want to collaborate with more speakers and artists to educate and celebrate Indigenous Peoples. With the success of the t-shirt campaign, the Home Hardware team is looking to take it a step further by connecting with 
Indigenous communities to see how their organization can make the entire month engaging rather than a single week. In addition, they are looking to add more policies specific to this community to create structural changes (e.g., developing an Indigenous talent management strategy). 
Conclusion 
Home Hardware has made strides in the two years since beginning the Inclusion@home program and wants to maintain its momentum and focus. The success of past events proves that their organization is ready to take further action, whether big or small. Justice Murray Sinclair, Chair of the Truth and Reconciliation Commission of Canada, has said that "achieving reconciliation is like climbing a mountain — we must proceed a step at a time." It is clear that Home Hardware is committed to doing its part in climbing that mountain.