Advancing Indigenous Innovation for Economic Transformation, Employment and Wellbeing
Click here to download a copy of the September 2023 Luminary project update.
Click here to download a copy of the Luminary project strategy in PDF format.
Click here to download a copy of the Charter invitation to sign up as a Partner!
Click here to download a copy of the document Creating a National Network of Indigenous Graduate Students.
---
Luminary Virtual National Gathering - July 28, 2022
Click here to download a copy of the presentation in PDF format.
---
Sectoral Project - Advancing an Innovation Strategy for the Indigenous Agriculture and Agri-Food Sector
Click here to download a copy of the Agriculture and Agri-Food Charter Partner Invitation.
Indigenous people in Canada want to transform their economies and achieve well-being. Secured employment, more business development, wealth creation, community wellbeing, and better-quality jobs are the aspirations we hear every day. These economic aspirations are balanced with Indigenous goals for personal and community wellbeing: a quality of life in alignment with Indigenous worldviews and values.
Luminary is the name that Indigenous Works has given this new six-year initiative to design and implement an Indigenous innovation strategy and plan leading to economic transformation and wellbeing.  The one year planning phase will commence in the fall of 2020 and when the planning funding are in place. The five-year strategy and plan will follow from 2021-2026.
Luminary will benefit from Indigenous Works' established record and reputation of the past 22 years, providing management expertise and administrative excellence. Indigenous Works is an ISO-certified organization.
Click here to download a copy of the presentation delivered at the National Gathering on June 23.
Luminary Planning Launch Webinar Video March 2 2021
Luminary Strategy Sessions Introduction Video
From this...
Image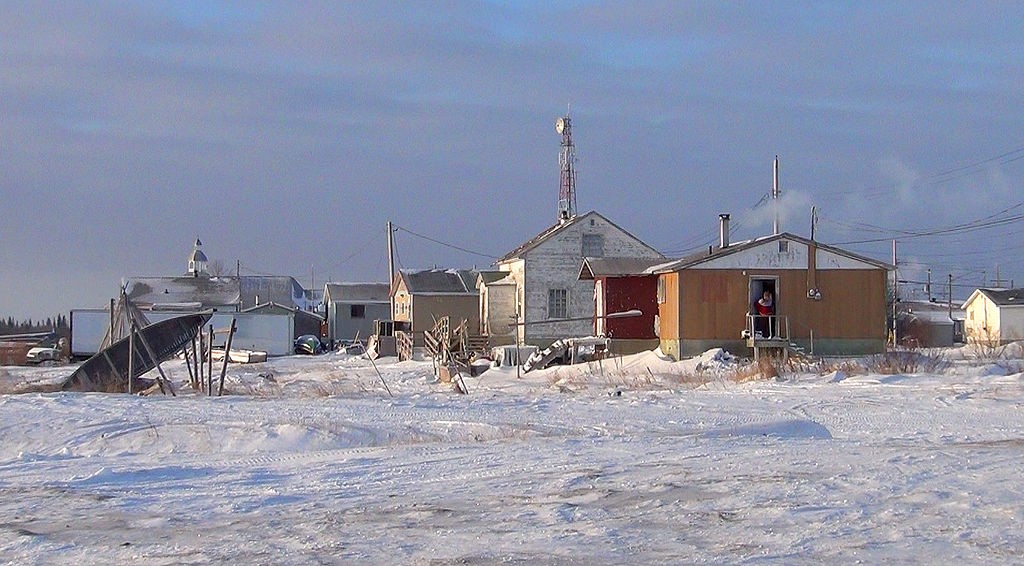 to this...
Image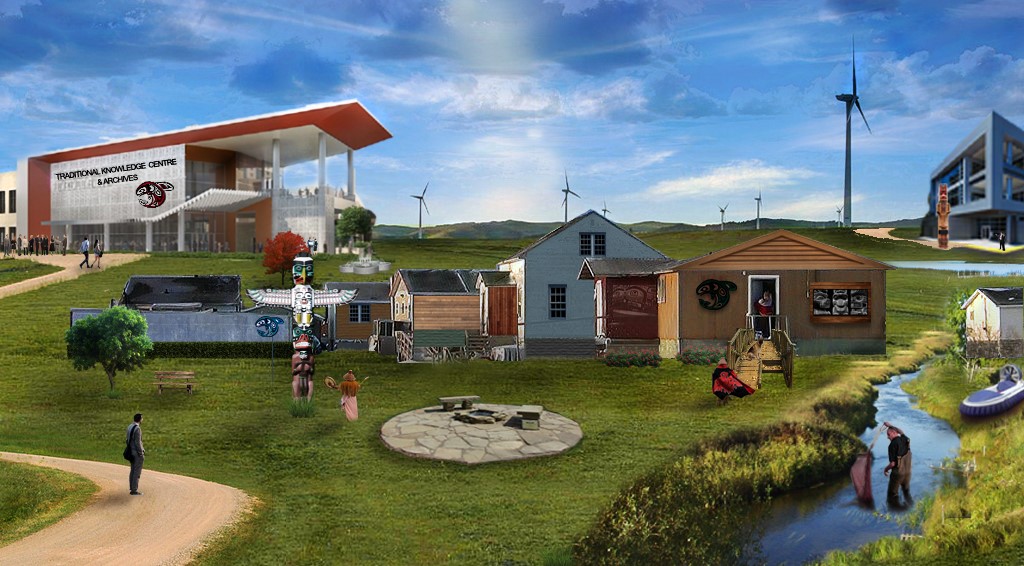 The Indigenous Landscape
The current strategies for Indigenous business and socio-economic development are not working fast enough. In a 2019 report the National Indigenous Economic Development Board used a comprehensive range of indicators to assess Indigenous Economic Progress. They concluded that … 'there are some (very modest) positive trends and improvements in specific markets and communities across Canada. However, no substantive changes have been made in the main socio-economic gaps which characterize Indigenous circumstances today'.[1] This is hard to believe after so many years of effort and resources. Yet the figures show this to be the case. We need some new approaches.
Transformative and accelerated business and economic growth is needed. Indigenous companies should embrace their own innovation agenda to grow and diversify their businesses and economies and strike the connections needed to engage with the mainstream economy to a level and scale that is attractive to all parties.
Indigenous businesses face an engagement gap with Canada's mainstream economy. A corporate-Indigenous Engagement Index Score developed by Indigenous Works in 2017 places the national engagement level at a mere 13 out of 100. This low score is indicative of the sad state of readiness of Canadian corporations and to engage and work with Indigenous people, businesses, and communities. In the absence of these relationships, full Indigenous participation in the Canadian economy will be elusive for many years to come. The lack of connections, linkages and partnerships mean Indigenous progress into the mainstream economy will continue to be slow.
An emerging narrative announced by Indigenomics is that the Indigenous economy has the potential to grow to $100 Billion over the next few years if the right conditions are created. (It currently sits at about $26 Billion). The aspiration is right but how will we actually attain more accelerated and transformative goals in the near future? How will Indigenous people, businesses and local economies achieve sustainable gains?
The National Research Tri-Agency Report and Plan, 'Setting New Directions to Support Indigenous Research and Research Training in Canada' was released in January 2020 with numerous 'intended outcomes' such as "research partnerships created between Indigenous communities, the granting agencies, and the broader research community". Luminary is the Indigenous-led vehicle to help implement and measure many of these important intended outcomes.
---
[1] 2019 Indigenous Economic Progress Report, National Indigenous Economic Development Board, 2019
---
The Research and Innovation Engagement Gap
Research and innovation need to be embraced as a fundamental driver for next generation pathways to achieve accelerated and transformative Indigenous economic development, employment and wellbeing. Historically, Indigenous people have been excluded from Canada's research facilities and the tremendous resources and programs these institutions offer. A consequence of this engagement gap is that Indigenous people lack an orientation to research as a catalyst for growth.
Every year, the Global Innovation Index (GII) ranks the innovation performance of nearly 130 economies around the world. In this year's GII study, Canada ranked 17 out of 100 on the Global Innovation Index. Switzerland, Sweden, and USA ranked 1 to 3, respectively. But what would Canada's placement be if we were just looking at Indigenous businesses? [2] It would be significantly lower, more like the rankings of some emerging African countries such as The Republic of Malawi, which scored 118. It is instructive to examine the characteristics of 'innovation' in emerging countries and note that it describes very much the same kind of characteristics that we see in the Canadian Indigenous business and innovation landscape.
In 2019, in collaboration with research funder Mitacs, Indigenous Works held forums across the country to identify and discuss issues in Indigenous innovation.
Over 500 people attended these dialogues which focused on the role of research and innovation as a catalyst to Indigenous economic wellbeing. It was these discussions which provided the deep insights into the current landscape which describes the issues and impediments to innovation as well as the opportunities to literally transform the Indigenous economy. These discussions have brought Indigenous Works to its current initiative 'Luminary' and a resolve to work with its partners to work with communities and businesses to reshape the landscape and co-create the conditions needed to increase Indigenous research collaborations and innovation.
---
[2] Cornell University, INSEAD, and WIPO (Soumitra Dutta, Bruno Lanvin, and Sacha Wunsch-Vincent Editors), Global Innovation Index 2019: Creating Healthy Lives—The Future of Medical Innovation, Ithaca, Fontainebleau, and Geneva. 2019
Image
Academic Membership
Please click here to download a copy of the membership brochure.
Please click here to complete the membership application.
Note: A membership program for other organizations will be available shortly. 
Click here to download a copy of the invitation to Presidents of academic institutions.