Image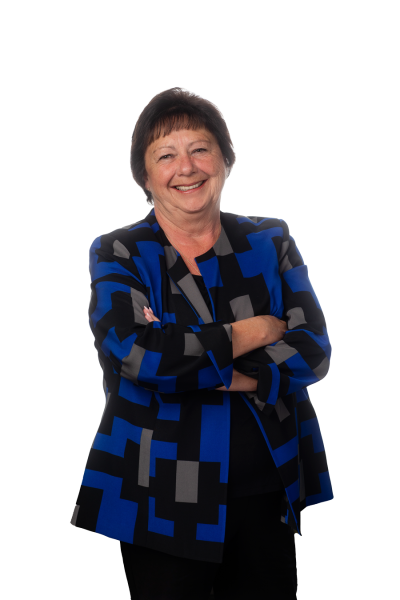 Building Trust with Indigenous Communities
                                                                                                                        Leza Muir (SVP/COO) 
We were happy to interview Pacific Blue Cross, an Indigenous Works Employer Partner, about their new partnership with the First Nations Health Authority (FNHA). Their team has done a lot of work to build trust with Indigenous communities that we hope others can learn from. Below is the transcribed interview.
Can you introduce me to your organization? 
Leza Muir (LM): My name is Leza Muir. Mary Martin and I are both with Pacific Blue Cross, British Columbia's #1 health benefits provider. We offer insurance coverage to over 1.7 million individuals throughout BC and across Canada, but mainly in British Columbia. Our vision is to improve the health and well-being of all our members. We do that through thoughtful benefit design and ensuring the best possible experience for members who have our benefits. We work closely with healthcare providers to accept our members, which allows healthcare providers to bill us directly and avoid members paying out of pocket.
Image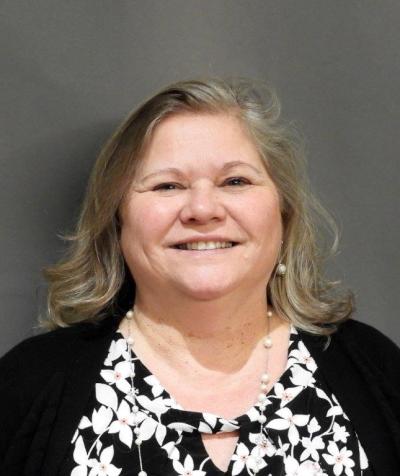 Mary Martin (Director, Learning and Engagement)
Does your current organization have an Indigenous strategy? How is that reflected in the overall Diversity, Equity, and Inclusion (DEI) strategy?
 
Mary Martin (MM): Our commitment is embedded within our DEI strategy, and we've actually been working with Indigenous Works to further our strategies toward Indigenous inclusion. I've been working with Craig Hall, Chief Strategy Officer with Indigenous Works, ongoingly through the Indigenous Works Employer of Choice certification audit where I learned that we passed with a 74% for our Indigenous inclusion efforts.
One of the pieces of feedback was, that while we have an Indigenous strategy embedded into our broader DEI plan, we need to look at spaces where we can customize it and separate it. The particular callout was in our hiring practices to make sure we've got a solid recruitment practice in place with Indigenous people. We partner with a lot of communities, but we need to pull that out and highlight that at a higher level in our plan.
So yes, we do have a plan in place, but we're working on enhancing it, which is why we conducted the audit.
How long has the audit been going and whose idea was to audit the organization?
MM: It was my idea to audit the organization, but I wouldn't be able to do it if I didn't have the organization's support. I presented it as one of my recommendations since conducting an audit gives us an Indigenous lens to evaluate our work. You don't know what you don't know, so this audit was able to highlight the gaps in our service. Indigenous Works has a benchmark of best practices that allows us to calibrate our Indigenous employment and inclusion. I initially reached out to Indigenous Works in the fall of 2022 but started the audit in January 2023. It took some time, but I got it submitted by May.
I love the saying "You don't know what you don't know." Can you expand on that? 
LM: It's about continuous learning, particularly in relation to the Truth and Reconciliation journey that our society as a whole is undertaking. As Canadians, we are more aware of the historical challenges that Indigenous people have faced, as well as the ongoing impact of colonialism. I'm very proud of our organization because I have seen interest and commitment from our entire staff to learn and actively participate.
I wanted to highlight Mary's work because when started working with the First Nations Health Authority (FNHA), we didn't know much about the history of First Nations, Inuit, or Métis Peoples. The first thing we did was bring in a consultant to educate our senior leaders on Indigenous history. The information was deeply unsettling, but we were determined to work and collaborate with Indigenous people and communities on their journey towards self-determining health care. We knew that we needed to focus on cultural safety and humility. Mary's team worked closely with the FNHA and created a whole DEI module called "Indigenous Awareness," which is now an organizational requirement that every single one of our staff members has to go through. Also, every staff member (be it administrative, our executive team, or our management team), has to complete the eight-week San'yas Indigenous Cultural Safety Online Training through the Provincial Health Services Authority. Over a third of our staff has completed the cultural safety and humility training, which has set us organizationally on a new way of thinking.
Are there any other initiatives regarding Indigenous inclusion that you'd like to talk about?
 
LM: We partnered with the FNHA to create a full suite of e-learning modules to help us, and others, better understand diversity and unconscious bias. With our partnership, we were able to weave an Indigenous story throughout all the e-learning modules. Although we do have an Indigenous-focused course, we also wanted to weave this into the rest of the content.
E-learning courses are expensive to create and customize, and we realized that a lot of providers and smaller businesses don't have the resources to build these types of courses. So, we decided to post our entire e-learning curriculum on our public website, free of charge. We have this amazing content, why not share it with people? It goes back to our vision and mission of improving the health and well-being of British Columbians.
You've mentioned cultural safety and cultural humility a few times. What do cultural safety and humility mean to Pacific Blue Cross?
MM: It's being humble enough to learn from others and learn from your own experiences. It goes back to that saying, "You don't know what you don't know." That's the humility part. From a cultural safety angle, it's about providing an environment where people can access services that they need to show up as their authentic selves and know that we are going to value them and treat them with dignity and respect. If we make a mistake, because we're human, we apologize, and we address it to make sure it doesn't happen again.
LM: When I look at the journey that Indigenous People and communities have been on, you understand the mistrust they have in the health care system due to racism, discrimination as well as disparities in the quality of health care services. They were mistreated and, in many cases, still face the same inequities in today's healthcare environment. I believe cultural safety involves understanding the reason behind our collective need to learn. That's the history part of it. An important part of making sure our staff members understand is ensuring they have the necessary tools and skillset. This also includes speaking out when they see injustice.
During a recent incident, one of our staff members was answering a phone call from a healthcare provider who was showing a clear bias against Indigenous people. Our staff members had the skills, tools, and confidence to address that healthcare provider and hold them accountable for their comments. It gave me a sense of pride in our staff. And this learning can apply to all cultures. Every culture is different, and we need to learn what their needs are to best support them.
You mentioned the history of Indigenous Peoples and your industry which created mistrust. A lot of professions can say the same. Do you have any advice for addressing that?
 
LM: A good starting point is taking San'yas Indigenous Cultural Safety Online Training. It gives you a good foundation for learning where that mistrust came from. It also makes you realize you have the ability to engage with Indigenous people and ask questions in the right way to start a conversation. I find in Indigenous culture, it takes time to build trust; it doesn't come automatically. You truly have to listen. One of my previous bosses told me, "We're given two ears and one mouth for a reason." This means you should listen more than you talk. Regardless of your profession, it is important to ask the right questions and listen because that's where you're going to learn the most. That's how you're going to build the trust.
MM: From a company perspective, when we were working to build the FNHA plan, we traveled to multiple different First Nations communities with our FNHA partners. We wanted to listen to people and put together a plan that helps address their needs. We put together an innovative program with providers, where First Nations people wouldn't have to pay out of pocket, and where they would be treated with respect and consideration.
I think that helped accelerate the trust. Listening is part of it, but we also have to take action. You've got to do what you say you're going to do. There have been generations of trust that have been lost. It takes a long time to rebuild that trust and a way to rebuild it is doing what you say you're going to do.
Can you tell me a bit more about your partnership with the First Nations Health Authority?
 
LM: The FNHA advocates for the self-determination of First Nations people and communities to be able to look after themselves. They put out an unconventional proposal to organizations that offer health benefits. Normally, a proposal would outline the population and the benefits they are seeking. Afterward, there is a discussion on cost. But the FNHA's proposal was not transactional. They were specifically looking for a partner who would be able to collaborate with them and adjust their benefits plans according to the needs of communities. So Pacific Blue Cross was bidding on something when we didn't have a full understanding of what health benefits we were going to provide or how they would be provided.
Many of our staff members went with members of the FNHA into those communities to directly listen to their needs and requirements. Through these visits, we learned there was a significant amount of mistrust, especially in the dental community. This is unsurprising when you learn about the history of federal dental care policies and the treatment provided to Indigenous people in residential schools.
I heard about a woman who shared her father's story. He had dentures, but they did not fit properly, so he had a difficult time eating. As a result, he couldn't eat any solid food and relied almost on a completely liquid diet. This woman convinced her father to go to the dentist where he shared his story. Her father was a residential school survivor and during his time there, he had every single tooth pulled out with no anesthetic. His mouth became severely infected, but he wasn't given any treatment. This dental professional listened to his story and gradually rebuilt his trust in the dental community. Fortunately, the woman's father was able to have his gums reconstructed to properly hold dentures and he can now eat solid food again. But that was a long journey for him to get there.
The FNHA is dedicated to removing barriers to good quality health care for First Nations people across BC. We take our relationships with our partners very seriously.
What are some of the barriers that Indigenous Peoples face in the health care system and what are you doing to remove them?
 
LM: The Indigenous Peoples in Canada are predominantly covered under a health program called NIHB (non-insured health benefits). The program has been around for at least 30 years, if not longer, and has been designed to manage costs and provide basic care. For example, scaling is a common dental procedure for patients with gum disease. If you do not have good oral hygiene, you may need several units to scale the entire mouth. However, the health program that Indigenous Peoples were on limited the amount of dental work they could receive. With the history of Indigenous people and dentistry, this did not meet the needs of their community.
With the new benefit program, we've tried to keep everything easy and simple. We're trying to remove those barriers. We try and find ways to make it easy for not only patients to find the healthcare providers they need but also for healthcare providers to work with us.
It is incredible the work that the FNHA has done to be able to support First Nations people and communities. It's been a journey of mutual learning, understanding, and respect. We've gained invaluable insights into the rich culture, history, and traditions of First Nations people, and have developed a deep appreciation for their resilience and strength. We're honoured and humbled to work alongside them and be a part of this journey toward reconciliation and healing.