How Definity got started 
Image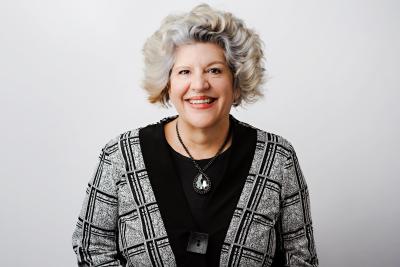 Pictured: Nan Oldroyd – AVP, Employee Experience
Definity's journey took on greater depth in June 2021 when the world learned of the heartbreaking news of the 215 children buried in an unmarked mass grave at Kamloops Indian Residential School in British Columbia. Their employee newsletter called The Weekly provided communication that acknowledged the pain and trauma that this caused employees and the community at large. Additionally, the company matched any employee donations to Indigenous charities, promoted the Employee and Family Assistance Plan for psychological support, and shared the Hope for Wellness and Indian Residential School Survivor Society helplines for direct community support.  
In addition, Definity's Anti-Racism and Cultural Equity employee group (ACE EG) became more active and discussed how their team could increase the sense of inclusion and belonging for Indigenous employees. Additionally, the team sought ways to help non-Indigenous employees learn about and understand Indigenous culture and history. In June 2021, the group commemorated Indigenous History Week and National Indigenous People's Day, communicating event details in The Weekly. Those commemorations continued into 2022 by hosting an Indigenous guest speaker to discuss Truth and Reconciliation and ways to improve Indigenous inclusion in the workplace. They also provided links to education resources for employees to access the 94 Calls to Action and built online content for the Definity Learning Platform. Yammer, the company's internal social media website, was used to encourage employees to purchase orange shirts from Indigenous companies and vendors, learn about the meaning of National Day for Truth and Reconciliation and engage in conversation.  
Initiatives  
Definity is working to advance education, partner with others, and explore what a more formal organizational commitment to reconciliation could look like. The team aims to be honest and vulnerable as they go through this process and acknowledge the space needed for learning. The process began by looking internally and reflecting on what is already in place, determining who should be involved, and identifying gaps and opportunities. The company intends to develop an Indigenous strategy based on reciprocal relationships, transparency, and authenticity.  
All employees have an environment, social, and governance (ESG) goal focused on inclusion, diversity, equity, and/or accessibility (IDEA) in their performance and development plan.  Anything employees participate in is considered towards their year-end performance evaluation, which ultimately encourages employees to participate in ESG and IDEA initiatives. Participation can include attending events and accessing information that has been shared. For example, an Indigenous learning channel has been launched on the Definity Learning Platform, which has 36 videos on Indigenous content and 14 on Truth and Reconciliation. In addition, the Definity team has begun to use land acknowledgements while being conscious of how they use them authentically. They sought guidance from Indigenous Works to ensure that any land acknowledgements are accurate and appropriate, have an element of reflection, and include a commentary on the actions they are taking and need to take. Definity is currently creating a land acknowledgement toolkit for employees but wants to ensure it focuses on authentic and genuine action. 
Finally, Definity advocates for ongoing learning on IDEA and Indigenous inclusion to avoid performative activism. One of the ways the company achieves this is through sharing a monthly IDEA calendar with employees to help them stay updated on important dates and events throughout the year, including Indigenous Works webinars and training. Further, near the end of each month, the ACE-EG posts a personal reflection on Truth and Reconciliation on Yammer to support growth and learning year-round.   
Conclusion 
Despite being in the early stages of their journey, Definity's IDEA and Indigenous inclusion initiatives have grown quickly over the last year with increasing employee engagement. As they move forward, the company's primary goals are to:  
Increase awareness and education 
Grow community impact  
Understand opportunities for economic reconciliation 
Formalize their goals and commitments  
Definity emphasized the importance of being genuine within this process, and we can see that Definity is authentic in its continuous movement toward reconciliation.