Starting their Journey Towards Reconciliation 
Image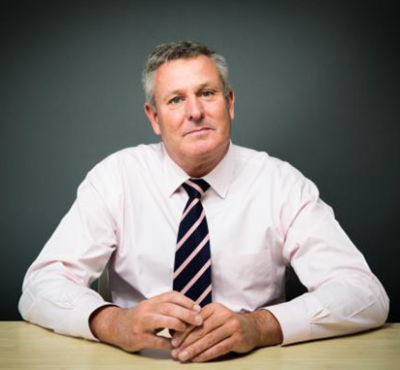 Dr. Jonathan Brotchie (he, him)
Chairman and co-Founder, Atuka Inc.
Introduction  
Atuka provides contract research and consultancy services for the biopharmaceutical industry to aid the development of novel therapeutics and diagnostics for Parkinson's disease. Atuka Ltd. was founded in 2003 by Dr. Jonathan Brotchie, an expert in the field of Parkinson's disease. In 2011, the company was incorporated and became Atuka Inc.    
Atuka is committed to incorporating diversity, equity, and inclusion (DEI) into everything it does. The leadership team is proud to have started their DEI journey and look forward to continually refining their DEI perspectives and practices, individually and as a company. While Atuka is a small company, its size allows for agility and adaptability, which is advantageous as the organization expands its DEI strategy.  
Initiatives  
As the Atuka team is in the beginning stages of its journey to reconciliation, its current priority is to build strong partnerships with organizations that focus on inclusion and building relationships with Indigenous communities. Through these relationships, they look to learn more and be supported as they develop their action plan.   
 Atuka is proud to be an Employer Partner with the Canadian Centre for Diversity and Inclusion (CCDI). The team states that this partnership provides several benefits that support their DEI journey. For example, the Atuka team values the CCDI monthly newsletter, which offers information about CCDI events, research, and important DEI news. Additionally, their CCDI Employer Partnership includes access to the Knowledge Repository – an e-library with over 1,000 resources – which Atuka utilizes to stay informed. Through this engagement with CCDI, Atuka has been able to structure its DEI training program and looks forward to continually refining its DEI perspectives and practices.  
As an Indigenous Works' Employer Partner, Atuka participates in the Community for Indigenous Inclusion. Indigenous Works is a Canadian not-for-profit that aims to improve the inclusion and engagement of Indigenous People in the Canadian economy by offering access to a range of consultancy services and educational resources. 
Atuka is looking forward to accessing the tools, products and services that have been designed to help them take a strategic and organizational approach to Indigenous workplace inclusion within five business systems: leadership, human resources, procurement, corporate social responsibility, communications/marketing. Atuka is committed to growing its knowledge capital to more effectively recruit and retain Indigenous employees, build and measure effective inclusion strategies and engage in business partnerships with Indigenous communities.  
Future plans   
The Atuka team has voiced concerns about making mistakes, prompting their current focus on building partnerships with Indigenous communities to incorporate their perspectives into their work. In line with this plan, Atuka intends to lean on its collaboration with Indigenous Works to facilitate connections with appropriate groups and for assistance with action plan development.  
Atuka's DEI journey has been a humbling experience for the team, with many new learnings along the way. DEI is currently a top priority with a specific focus on Indigenous inclusion. The leadership team has acknowledged that being a Canadian company comes with a responsibility to Indigenous communities and reconciliation. As a company of knowledge seekers, Atuka is committed to ongoing learning, and the team is excited to continue on the path to reconciliation.