Image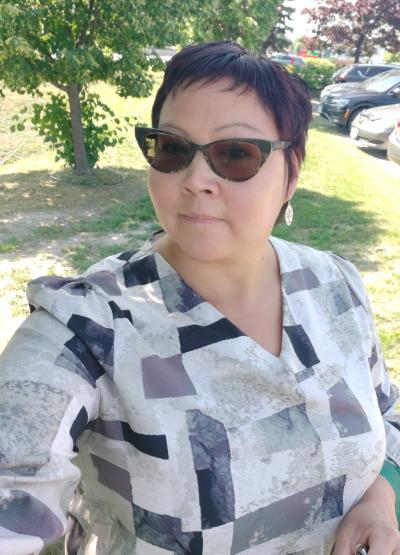 April Wemigwans 
Relationship Manager, BMO Financial Group
The Writer of Your Own Story
April Wemigwans, from Wiikwemkoong, is a Relationship Manager in Business Banking with the Bank of Montreal (BMO) where she supports a portfolio of 100+ clients. She supports her clients in a variety of areas including lending, accounts, cash management solutions, and a single point of contact for all Business Banking needs, and will introduce clients to our other specialists at BMO.
Career Highlights
 
April was one of the first people to participate in Inclusion Works, Indigenous Works' national in-person event, where she had a positive experience. Indigenous Works created a welcoming atmosphere and it opened many doors for her career. She was given 5 or 6 different job offers during the career fair which allowed her to start her career in banking.
April was initially intimidated by her first banking job which happened to be on Bay Street in downtown Toronto, but was thankful for her support system. During the start of her career, she reached out to other Indigenous professionals to build relationships and started developing her skills. Before, she had never participated in professional development training and now she was attending one every year. By surrounding herself with like-minded people and other Indigenous professionals, she was able to grow personally and professionally. She has now been in the industry for 10+ years and feels grateful for the opportunities and people who have played a part in her success.
Supporting Indigenous Employees
 
"We're not all the same," says April. "Every Indigenous person is different and everyone is going to have a different opinion or experience." Therefore it is important to include Indigenous people in conversations about solutions to move forward. The best leaders are the ones that will listen. Leaders who are personable and authentic create environments where Indigenous employees can have honest conversations. April encourages leaders to have those conversations in-person to feel and connect with their employees, and together they will understand one another and work towards fulfilling themselves.
Advice for New Professionals
 
Growing up pursuing education was often promoted by my parents, and at a young age, she remembers her mom going back to school to pursue Early Childhood Education. She knew it was something she had to do – so she went to college then later decided to further her education at University as a mature student and changed her story. April wants new Indigenous professionals to know that they are the writer of their own stories. "Only you know what you want, what motivates you, and what makes you happy," April says." Those are things you need to reflect on. People you meet can provide insight or perspective, so be open to new things. It's a matter of believing in yourself and pushing yourself out of your comfort zone."
April's Next Steps
 
As a mid-level professional, it's hard to know what her next steps are. She has asked herself a lot of questions: Where do I see myself in 5 years? Do I want to stay in the corporate world? Should I specialize? April has realized that she is always a work in progress. Her goals will constantly change and she is always learning. Just like everyone else, she is the author of her story. She does not know what the future holds but is excited to keep growing.